The Ball Gown (and Zoe)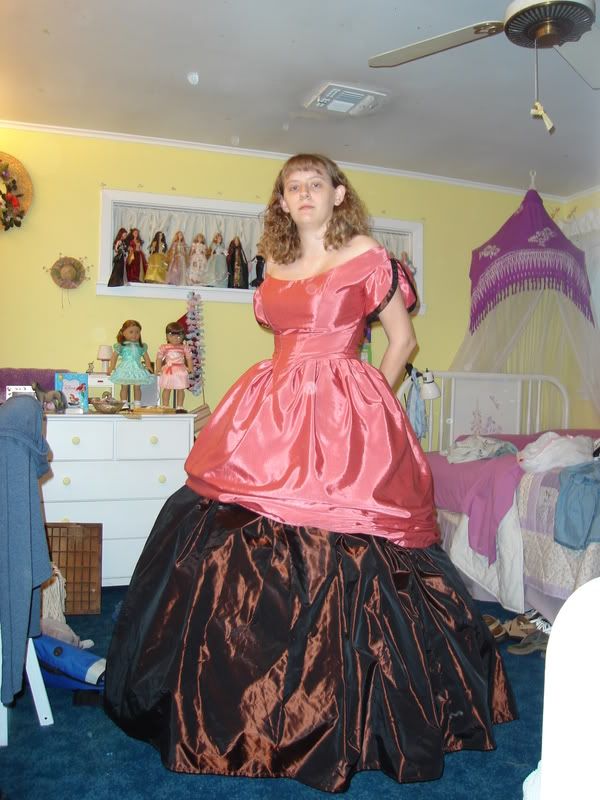 The ball gown, for all practical purposes, is FINISHED!!!!!!! There's a minor bit of handwork left to do, which will get done mostly at work. I need a drawstring to pull the top a little tighter, and a couple more hook and bars to keep the two pieces attached.
The skirt didn't come out like I had originally envisioned, but that's ok. I like it this way too. It'll be very pretty dancing.
And Zoe... My poor baby! She's got a hurt paw now. So it's back to the vet in the morning. Good thing I'm back to my reguarly scheduled work schedule and the majority of the groups are over for the month. And I just got her paid off too!
Also, when I was at Wal-Mart earlier getting hooks for my skirt, much to my vast surprise and amazment, there were Ott lamps! The basic floor model and the tabletop. I'm sure my mouth dropped open. But the best part was the price on each. $80 for the lamp, $13 for the bulbs! For $80, I can totally buy the one I don't really like. After I get back from L.A.